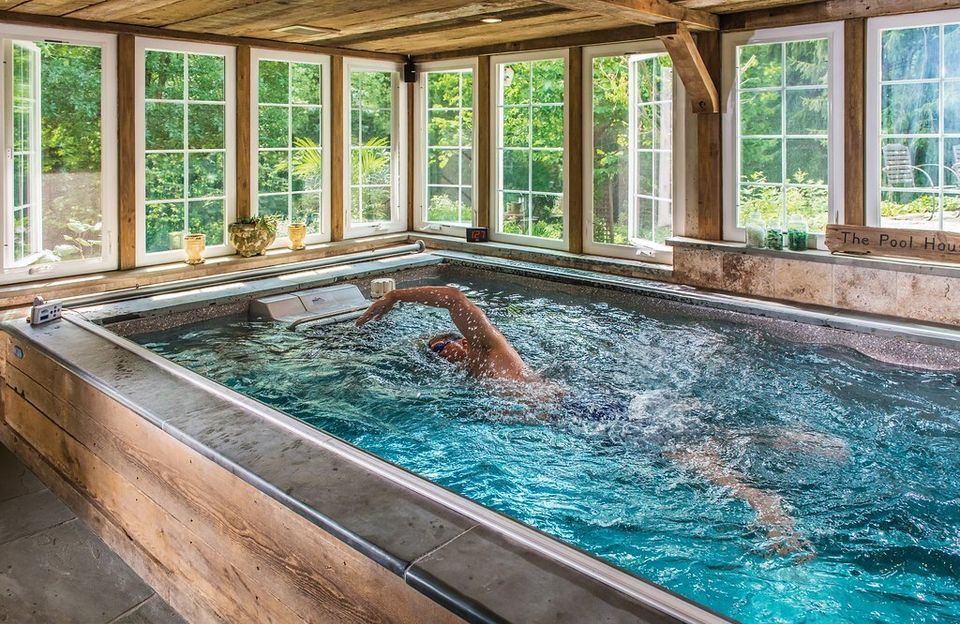 Yes, You CAN Have it ALL!
No more commuting, no crowds, and no heavy chlorine. With Endless Pools ®, you can experience your very own private pool!  You can swim, exercise, or unwind 365 days a year with a broad, deep, invigorating current that's adjustable to any speed, stroke, or ability
. Ask about adding a hot tub area into the unit to complete the experience. We have an Endless Pools ® Swim Spa set up in our Springfield, MO showroom, and we cordially invite you to see what we are so excited about! It's innovation at its very best.
Scott, Kelly, and Chris at The Spa Gallery in Springfield, MO are the nicest, most knowledgeable people we met while shopping for a swim spa. They answered all of our questions and gave us information we had not even thought about requesting.  They invited us to try out the spa in their showroom, which we did, and showed us how to operate everything and even gave us tips on how to most effectively use it for exercise.  Additionally, their price was lower than the competition for comparable swim spas.  The delivery and setup was very professional and efficient and we were given instructions on how to care for and maintain it for years of trouble-free use.  We are very satisfied customers!!!
CONTACT US OR VISIT US IN PERSON TODAY!
Schedule a VIP visit, and you will have uninterrupted attention.
You can even schedule a time to bring a swimsuit and try one of our
most popular models in a private room!